Back Stretcher

Do you dream of getting rid of your back pain once and for all? Your age or lifestyle might be the cause of your muscle tension, and when it is not healed, you may end up with more unbearable pain and injuries, even the slightest activity will make you cry for help! So, what if we told you that you could get back to healthy, comfortable spine alignment in the easiest way imaginable?
Introducing the Back Stretcher! This Back Stretcher Device is specially designed to relieve your pain and tension immediately and safely while, also, allowing you to self-massage your back for a great experience. The Back Stretcher comes with three-adjustable levels to meet your needs, and after a couple of uses only, your pain will be gone, your posture will be better, and your life will be a lot healthier. Just forget about the expensive chiropractic and physiotherapy sessions because you can heal your own back at your home, cheaply, and without the help of anyone.
Relieve your pain and earn a better life only by laying down, thanks to this great Back Stretcher!
✅ The back stretcher will relieve your muscle pain and help you stretch and massage your back without anyone's help.
✅ Ergonomic design for an easy and safe self-massage.
✅ 3 adjustable stretching stages providing 7cm/2.75in, 9cm/3.54in and 11cm/4.33in distance above ground to meet your needs.
✅ Lightweight & sturdy back stretcher device that can withstand anyone's weight easily.
✅ Multifunctional self-massager as it also provides shoulder massage, back acupressure, lower back pain relief, posture corrector, and more.
✅ Portable back stretcher to carry with you anywhere to never deal with back pain again.
✅ Great gift idea for your loved ones who need a little help with their chronic back pain.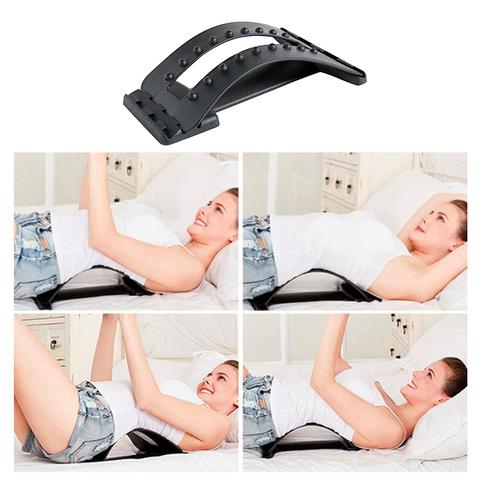 ✅ Specifications :
Material: ABS
Color: Black
Size: Approx. 39*26*10cm/15.35×10.23×3.93in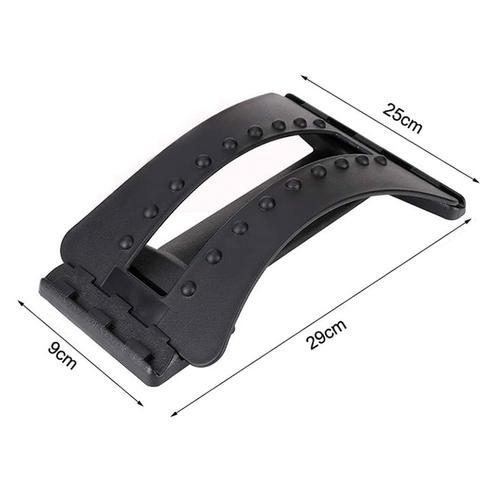 ✅ Package List :
1* Back massager