Christmas Decoration Lights
Are you tired of your old Christmas decorations? Looking to update your house's entire festive look? Look no further because we got you the best, most unique Christmas lights!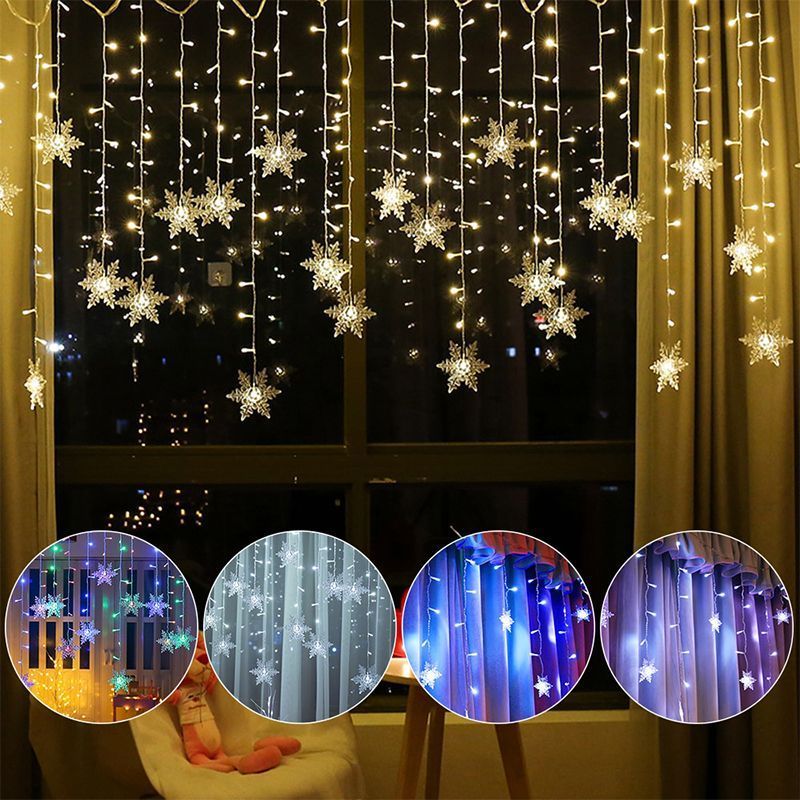 The Christmas Decoration Lights come as a string decoration light with a snowflake at the end of each pendant, bringing a snowy and Christmas-y spirit into the heart of your home. These Christmas Lights are durable, multifunctional, and waterproof to hang outdoors, too!
Create a romantic, gorgeous look with The Christmas Decoration Lights this year! Get yours today!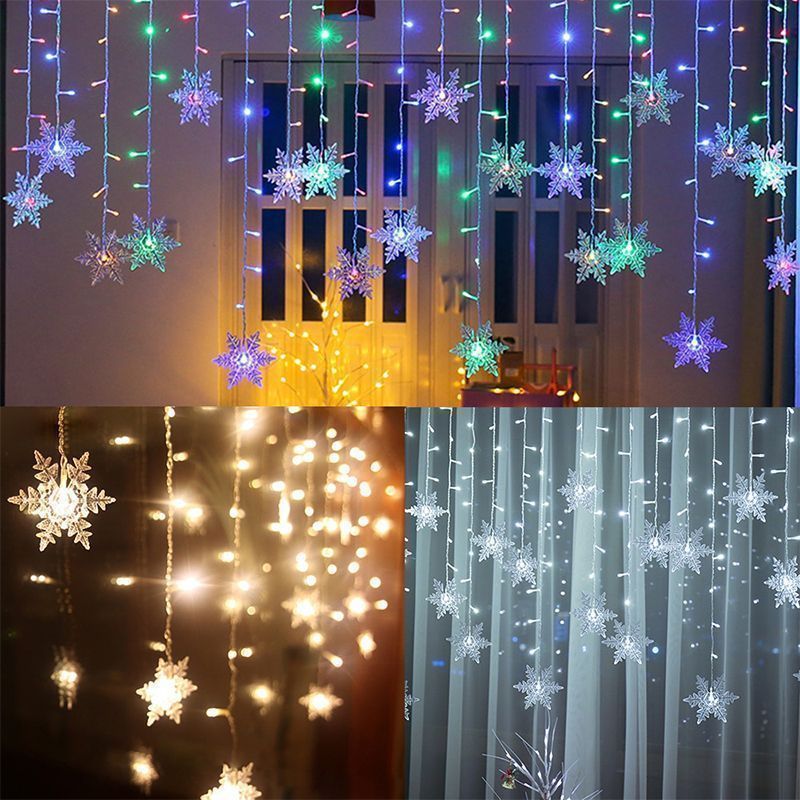 ✓  The Christmas decoration lights have a snowflake at the end of each pendant.
✓  Five different colors with eight different modes to change your decorations constantly.
✓  Weather-proof & Waterproof Christmas lights so you can use outdoors (The controller is not waterproof).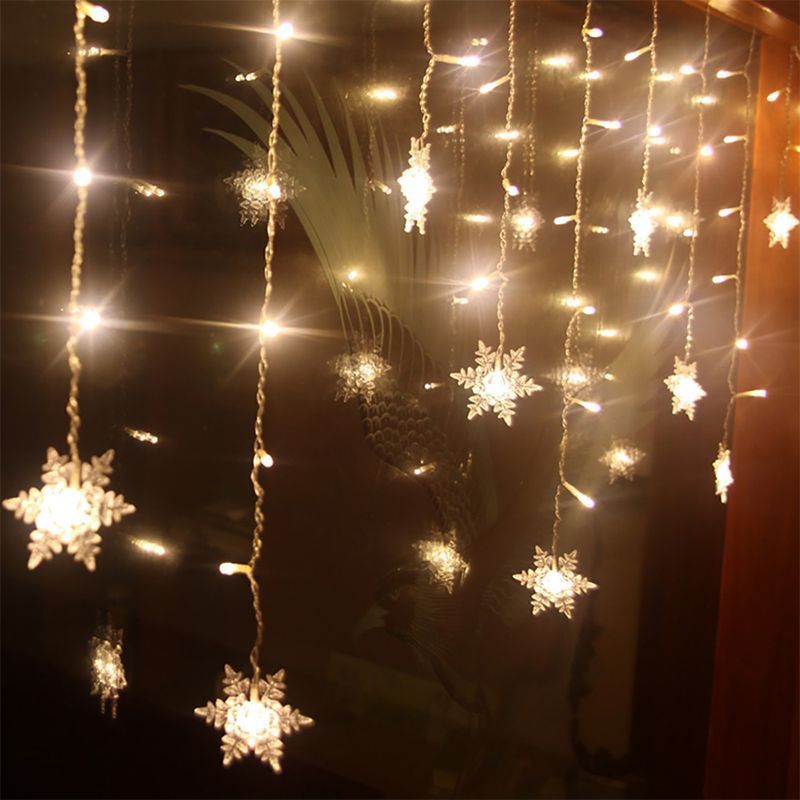 ✓  Energy-saving LED lights that provide a long life that is up to 50,000 hours or more.
✓ Multifunctional decoration lights can also be used in tourist attractions, gardens, weddings, hotels, parties, dance halls, park trees, and more.
✓  Unique & reusable lights that can be hung as curtains to help your home be different and festive.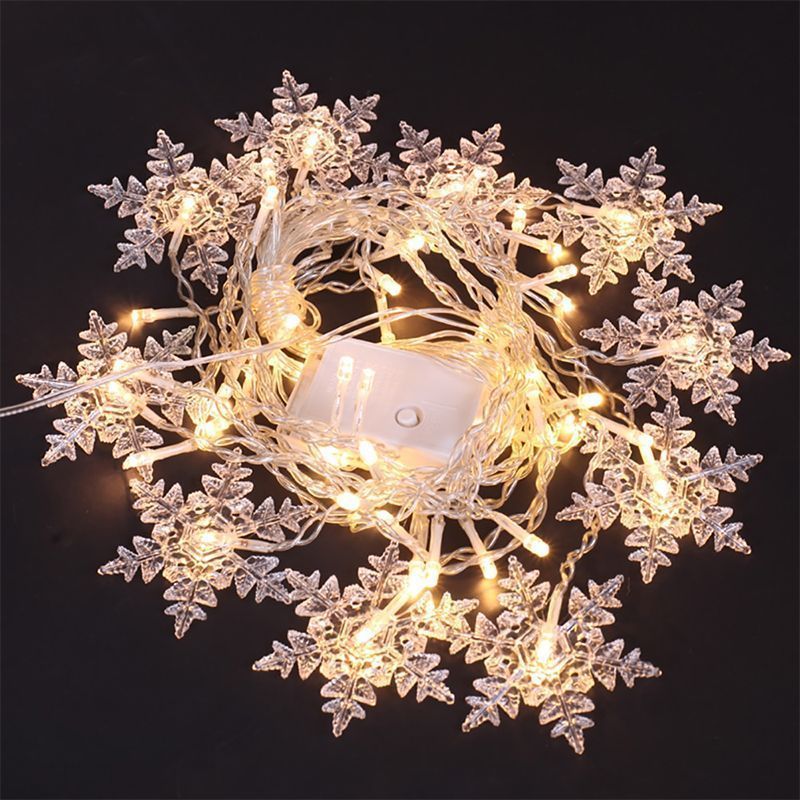 ✓  Specifications :
Material: PC
Length (L X H): 3.5Mx (0.4M or 0.6M) / 16Ft*(1.3Ft or 2Ft)
LED Quantity: 96pcs LEDs-16 Hanging strings(0.4-0.6m Height)
Power: 6W
Cable color: Transparent
Plug wire Length including controller: 0.8m / 2.6Ft
Voltage: AC220V
Waterproof: IP44 (The light is waterproof, but the controller is not, you need to protect it)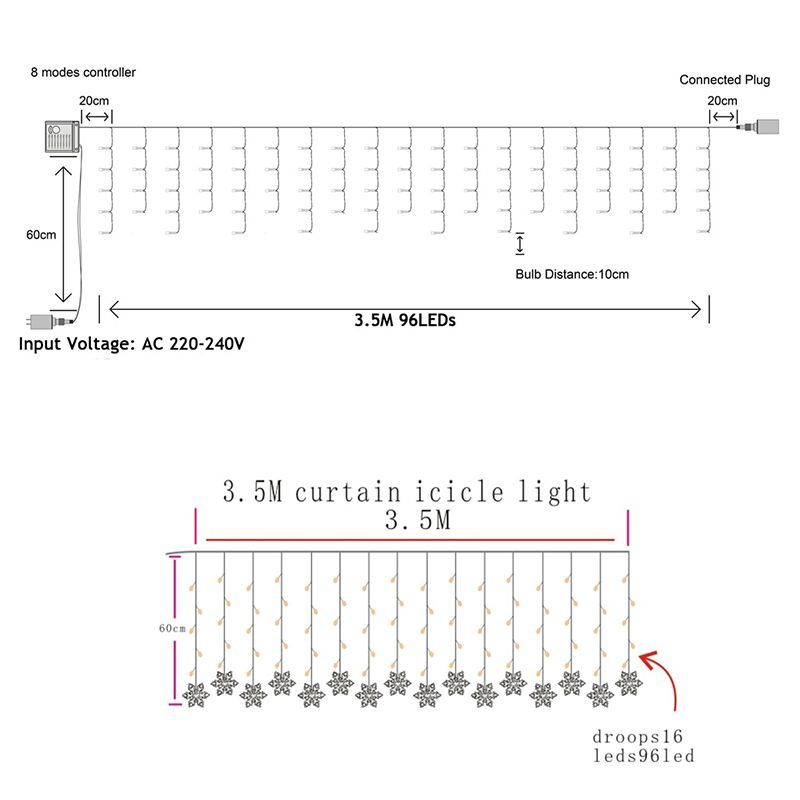 ✓  Package List :
1* LED Christmas Lights