Magic Trio Peeler Set

Do you, too, peel off half the vegetable when trying to peel off only the skin? Every time, you need to be extra careful, this means wasting a lot of time and reducing the fun of cooking. But, you don't have to deal with that anymore…
The Magic Trio Peeler Set has got everything you need! Whether you are a good cook or not, these Vegetable Peelers will make your experience very simple and effortless, which is perfect for people with arthritis. Each peeler can handle a different situation: vegetables with hard skin, slippery fruits, and even Julienne strips art! The smart design of the peelers will provide a comfortable and safe grip, no matter the shape of the vegetable.
The Magic Trio Peeler Set is the tool you didn't know you need!
✅ The trio peeler set will improve your cooking efficiency by peeling anything in seconds.
✅ Ergonomic design to provide a comfortable handle and an effortless peeling.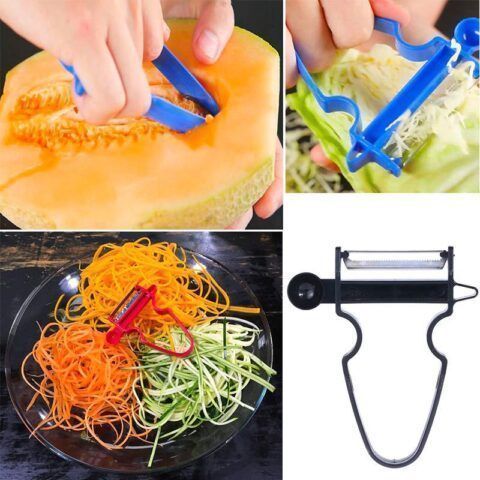 ✅ Multifunctional as it can be used to remove the vegetable/fruit seeds.
✅ 3 different peeler to meet all your needs:
Standard peeler to peel the vegetables and fruits with hard skin.
Professional peeler to peel waxy and slippery fruits.
Julienne peeler to help you create julienne strips of food for salads and more.
✅ Durable & high-quality material to ensure your safety and easy peeling without clogging or losing the edge.
✅ Easy to use vegetable peeler as it keeps your hand comfortable even during repetitive strokes.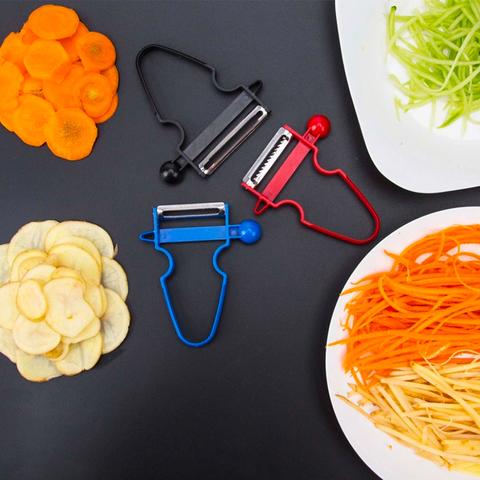 Specifications :
Type: Fruit & Vegetable Tools
Fruit & Vegetable Tools Type: Graters
Certifications: FDA, EEC, LFGB, CQI, CE / EU, SGS
Feature: Eco-Friendly
Material: Metal
Metal Type: Stainless Steel
Package list :
1*Standard peeler (Black)
1*Professional Peeler (Blue)
1*Julienne Peeler (Red)