Description
This amazing mini car dent puller is an ideal tool for fixing any dent on the surface of your vehicle without damaging anything, so you will not need to repaint it. Say goodbye to the waiting hours in the repair shop because now you can do it yourself in seconds. This dent puller is safe and efficient and can be used on many other metal and plastic surfaces, like washing machines, motorcycles, refrigerators, and many more.
✅ Multifunctional:
This handy suction cup is designed to pull dents from any vehicle surface, including plastic and metal. It also makes the ideal tool for moving flat objects in any home garage or professional body shops. This dent puller can also fix errors in windows, mirrors, and doors with smooth surfaces.
✅Perfect design:
This car dent puller features a single stroke pump action for convenience, durable handles and an impact-resistant housing to handle the abuse of work site.
✅Easy to use:
With this mini dent puller, everybody can remove dents after taking a little time to learn the dent repair process, DIY in any time & anywhere.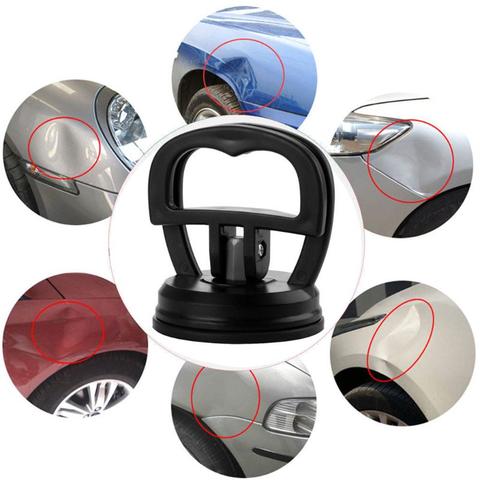 ✅Environment-friendly:
No chemicals or other toxic material are used in this useful cat dent puller, which makes it safe to use by anyone & to be stored anywhere.
✅Specifications:
Size: about 5.8*5*6cm/ 2.3*2*2.4inch (L*W*H)
Material: Plastic, rubber
Type: Car Dent Puller Suction Cup Remover
Color: Black
Package included: 1x Car Dent Puller Suction Cup