Portable Fruit Juicer

Are you always busy with no time to prepare food? A new mom who wants the healthiest food for her baby? Or an athlete who is always on-the-go and in need of protein shakes and fruit smoothies constantly? Then you need to forget about your bulky, huge blender because we have the perfect thing for you…
The Portable Fruit Juicer! This is a small, cute, and smart device that represents a combination between a blender and a water bottle. Just throw any fruits or vegetables in the Fruit Juicer, make sure it's charged, and then take it with you whatever you want. Once you feel thirsty for juice, it will blend for you smoothly and without causing any noise. It's compact, safe, lightweight, and super-useful!
Simplify your healthy lifestyle with this iconic Portable Fruit Juicer!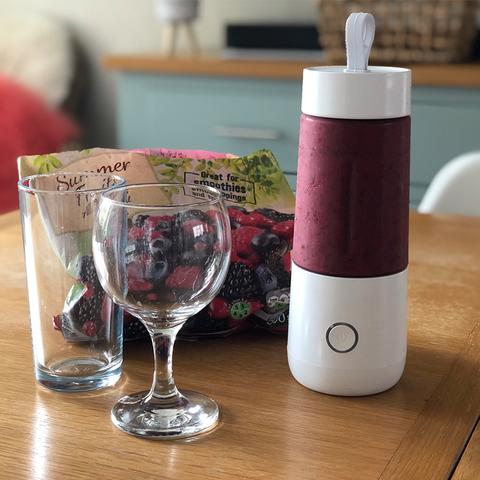 ✅ The portable fruit juice can help you make a lot of delicious juices and smoothies anywhere and on-the-go!
✅ Portable & lightweight to keep with you anywhere and to juice your fruits whenever you want to.
✅ USB rechargeable with lithium batteries that saves energy and provides quick charging time.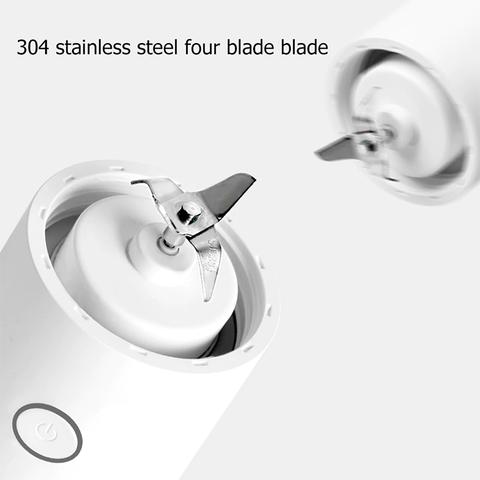 ✅ Safe & detachable to prevent any finger injury for a great juicing experience.
✅ Multifunctional juice as it can make fruit juices, vegetable juices, milkshakes, soybean milk, baby food, etc.
✅ Smart with little voice to make sure no one is being annoyed by your juicing when outside, at work, etc.
✅ Cute & beautiful design that makes it ideal for traveling and shopping with it in your hand.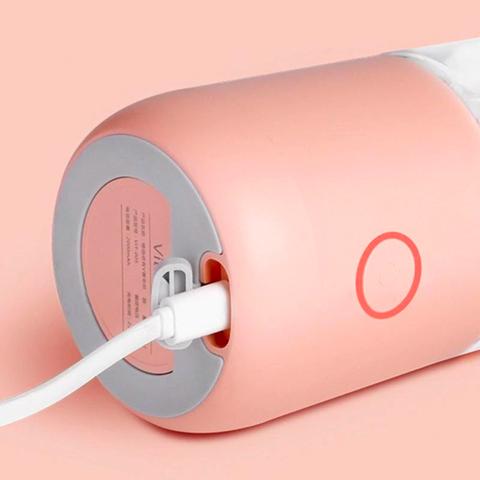 ✅ Specifications :
Certification: CE
Laying Method: Mini
Capacity: <500ml
Rating (Rpm): 18001-20000Rpm
Speed Adjustment: No Selection
Cup Body Material: Plastic
Blade Material: STAINLESS STEEL
Housing Material: Plastic
Dimensions (L x W x H (Inches)): 234*78.2*78.2mm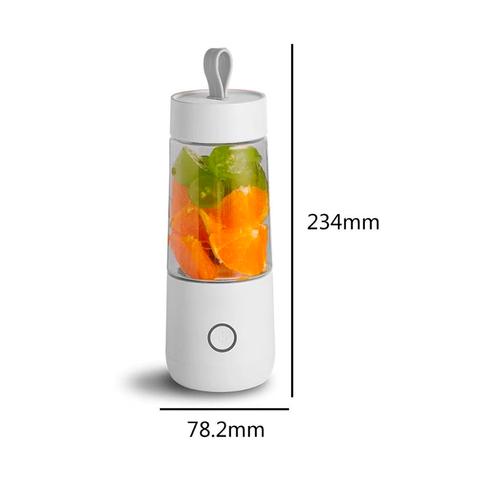 ✅ Package List :
1* Fruit Juicer