Toilet Brush Set

Do you hate cleaning your toilet? To tolerate it, you need powerful tools that make it a little bit easier and more efficient, which is why you need to try our Toilet Brush Set that is entirely made of flexible silicone material to solve your cleaning problems!
This Toilet Brush Set is the best out there when it comes to convenience and efficiency because it can clean dirt in gaps and hard-to-reach spots easily and without leaving dirt between the bristles due to its anti-clog design. The Brush is also non-stick, waterproof, ergonomic, flexible, and bendable! The Toilet Brush Holder, however, is made of stable and breathable material to keep the brush well ventilated and germ-free!
Save your cleaning time and effort today with our Toilet Brush Set!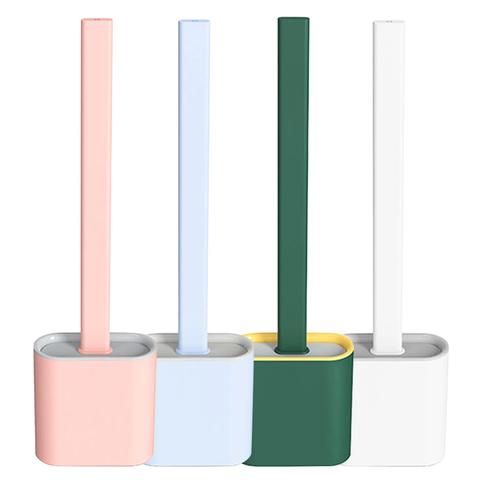 ✅ The toilet brush set will allow you to clean your toilet more efficiently, easily, and comfortably.
✅ Anti-adhesive coating & anti-clog design with wide bristle spacing to easily rinse off the dirt for a germ-free zone.
✅ Waterproof & durable toilet brush that drains quickly and ensures longevity.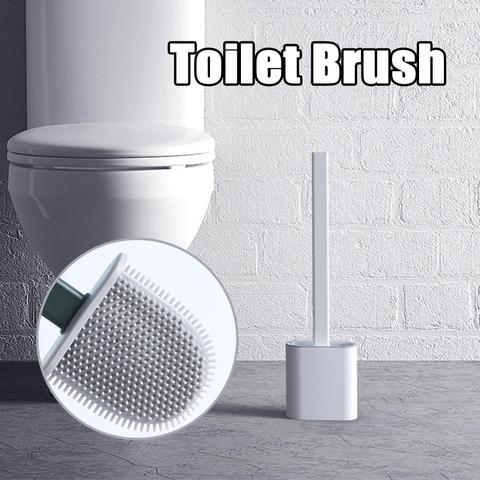 ✅ Ergonomic design with a non-slip handle to make the process easier and with less cleaning time.
✅ Slimmer & bendable design to clean all areas and hard-to-reach spots easily.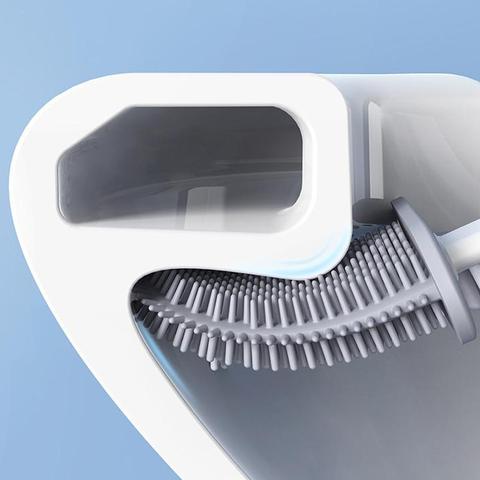 ✅ Stable & breathable mounting base that keeps the brush well ventilated.
✅ Simple & beautiful design for a better-looking bathroom.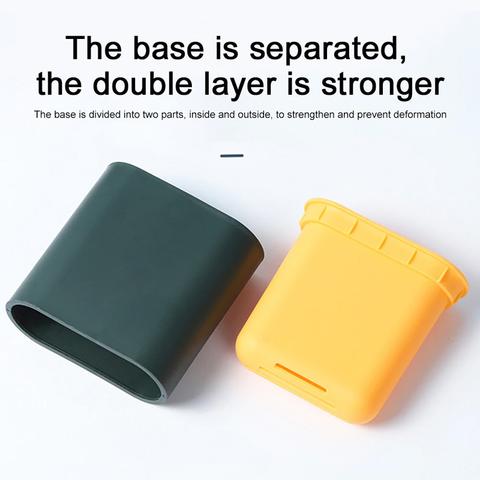 ✅ Specifications :
Type: Cleaning brush
Material: ABS+ TPR
Size: 36.5×9.8×4.3cm
Style: Hand
Material: Plastic
Feature: Eco-Friendly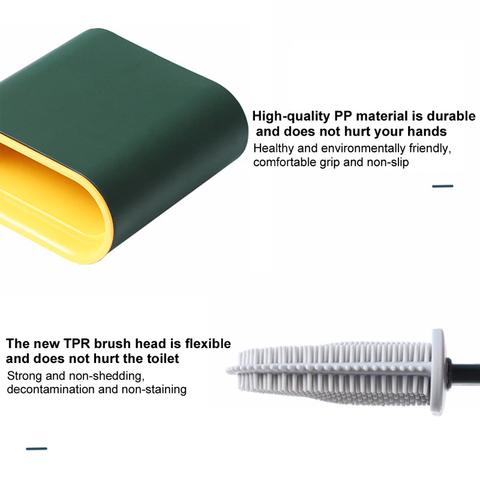 ✅ Package List :
1* toilet brush
1* toilet brush holder