Wine Bottle Stopper

Tough day? You deserve to get into your comfortable PJs and have a glass of your favorite wine before you head to bed. But you know that opening wine and leaving it unfinished will spoil it, and it's almost impossible to seal it back again. Well, no worries…
Introducing the Wine Bottle Stopper! When there is still beverage in the bottle, just close it with The Wine Stopper; it will suck the air out of it completely and help preserve the wine for another day. Even after weeks, your wine would still taste as good as the first day!
With the Wine Bottle Stopper at hand, just open your finest wine and enjoy your night without worrying about not finishing the bottle!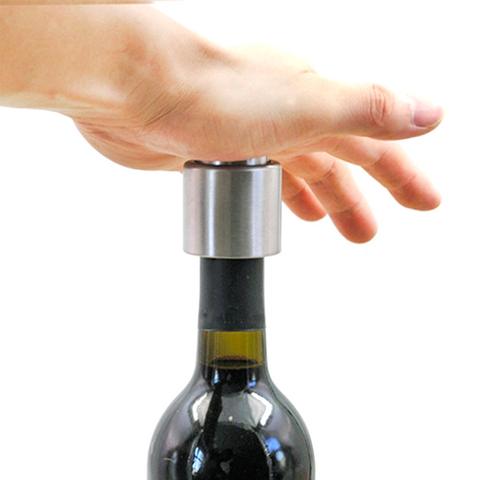 ✅ The wine bottle stopper is the ideal tool to protect your wine and to keep it fresh.
✅ A vacuum pump to suck the air from the wine bottle and stop the oxidation process.
✅ Highly durable as it can tolerate prolonged usage.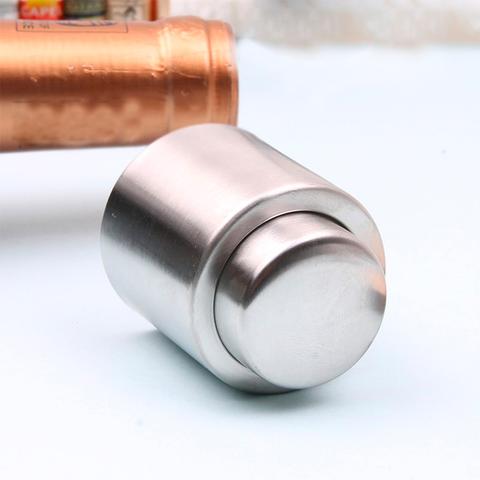 ✅ Multifunctional as it can be used for oil bottles, beers, etc.
✅ Suitable for all wine bottles and it's ideal for birthdays, weddings, and mostly, during the week.
✅ Great gift for your friends and those who enjoy wine.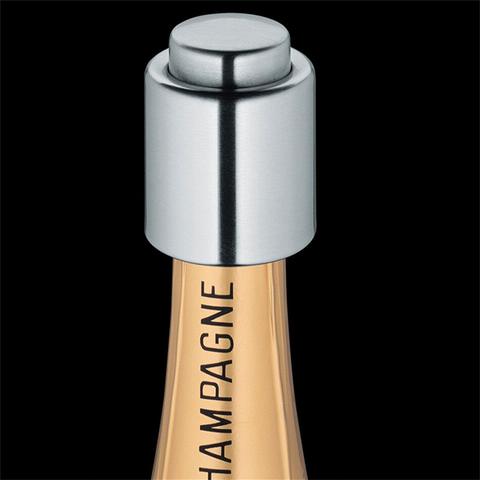 ✅ Specifications :
Type: Bar Tools
Bar Tools Type: Wine Stoppers
Material: Metal
Metal Type: Stainless steel
Feature: Eco-Friendly
Certification: CE / EU, CQI, EEC, FDA
Diameter: <5cm
Color: Silver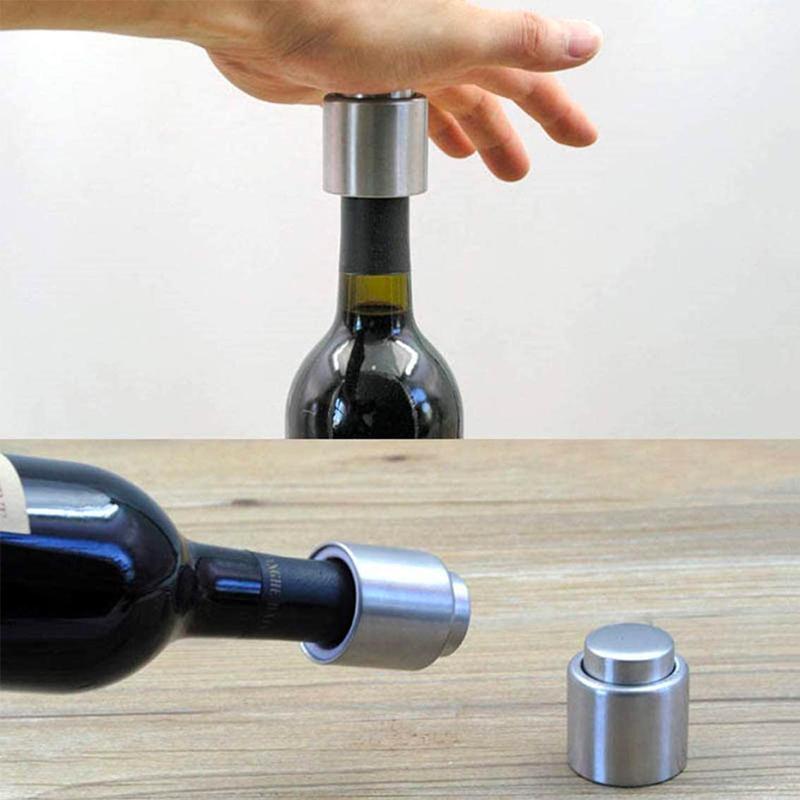 ✅ Package List :
1* Wine stopper