2 in 1 Telescopic Window Mop
Tissues, old T-shirts, and the likes won't give your windows or any other surface a thorough cleaning, or a quick one for that matter. Without the 2 in 1 Telescopic Window Mop, you will only waste time and effort!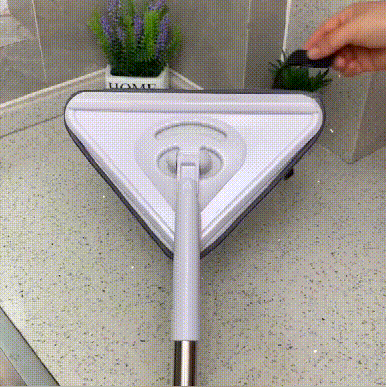 This mop combines a scraper and wiper, both flat and practical, reaching hard-to-reach areas like high windows, AC, ceiling, and cleaning every nook and cranny, all without scraping surfaces. Thanks to the mop's versatile, rotating head you can finish cleaning in no time!
Order your 2 in 1 window cleaner!
 
✓  Two-sided cleaner for cleaning and scraping to wash windows easier and faster.
✓  Microfiber cloth for smooth surfaces + chenille cloth for stains & dust; won't leave any water stains!
✓  Safe for windows; the scraper won't scratch or damage the glass.
✓  360° rotating triangle-shaped mop head that meets no dead ends, cleaning every corner of the windows!
✓  Multifunctional; suitable for home & car windows, ceiling, ceiling lights, walls, toilet surfaces, for dry and wet wiping.
✓  Easy to install extendable mop handle made of durable stainless steel.
✓  Specifications :
Material: Stainless steel + ABS microfiber cloth
Color: White
Weight: 0.58kg
Handle size: 45cm.
✓  Package List: :
Variant 1: 2 cloths, 3 poles
Variant 2:  2 cloths, 4 poles