Car Cup Holder
Any car can be a truly Bermuda Triangle when it comes to small objects. Once one falls down, it's missed forever. Or remember that time when you were traveling with your friends and there was no cup holder for all and, yeah, your back seat got all dirty? Guess what, you better get this Multi Car Cup Holder.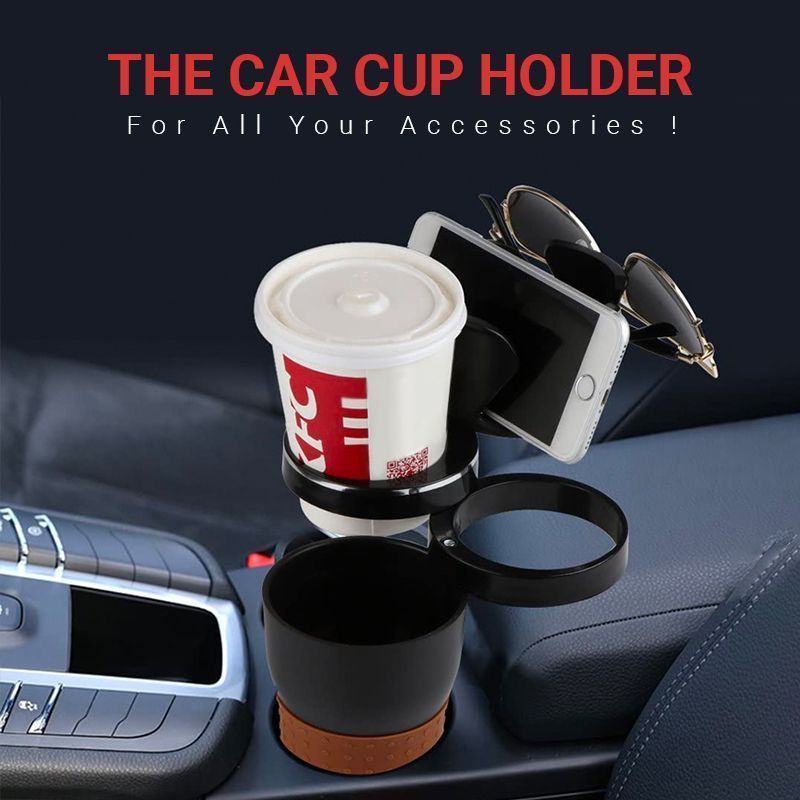 This multifunctional item is the ultimate car organizer. With a 360º rotation of all 3 top layers, you can easily hold 3 cups, while having space to hold your smartphone as GPS. The bottom layer has room for small objects, and you can access them in a blink of an eye. With an anti-slip lining base, it's safe to use, and best of all, it's portable and fits all cars!
Start your engines and get ready to drive off with the Car Cup Holder.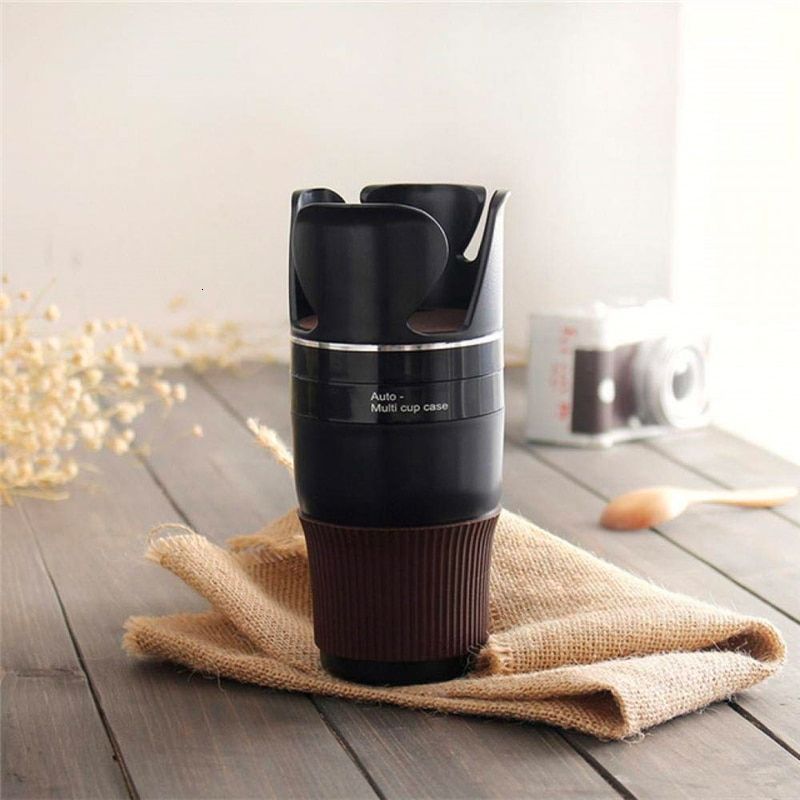 ✓ Multifunctional: perfect to hold cups, mugs, glasses, smartphone, store keys, coins, pens, and other small objects.
✓ 360º rotation of top 3 layers, making it possible to hold up to 3 cups (with a smartphone) or 4 cups.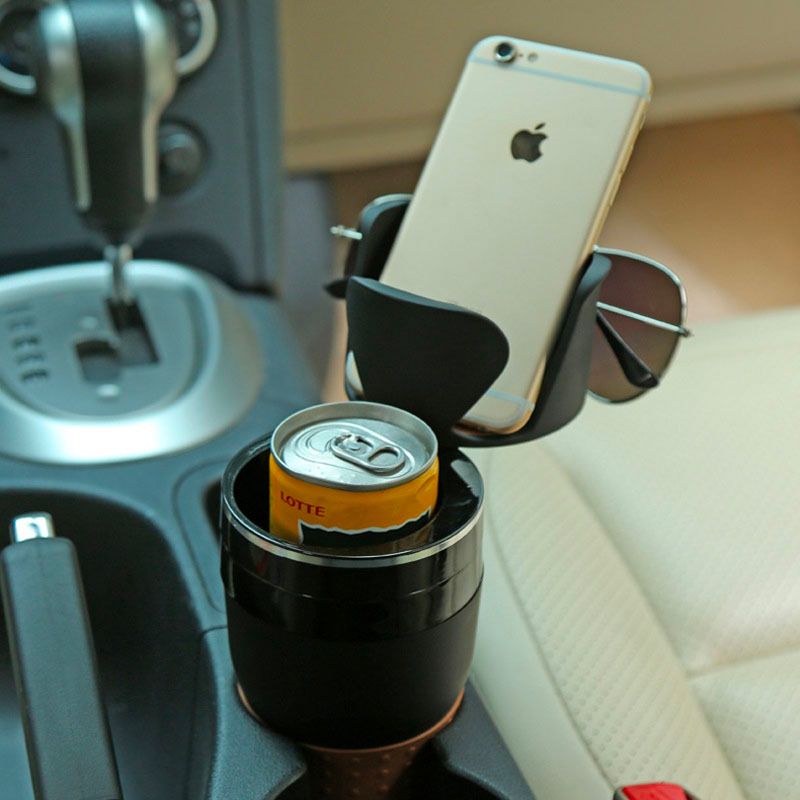 ✓ Made with premium quality ABS & anti-slip rubber on the base for safe use.
✓ Bottom layer is perfect to store small objects, such as coins, keys, pens, etc.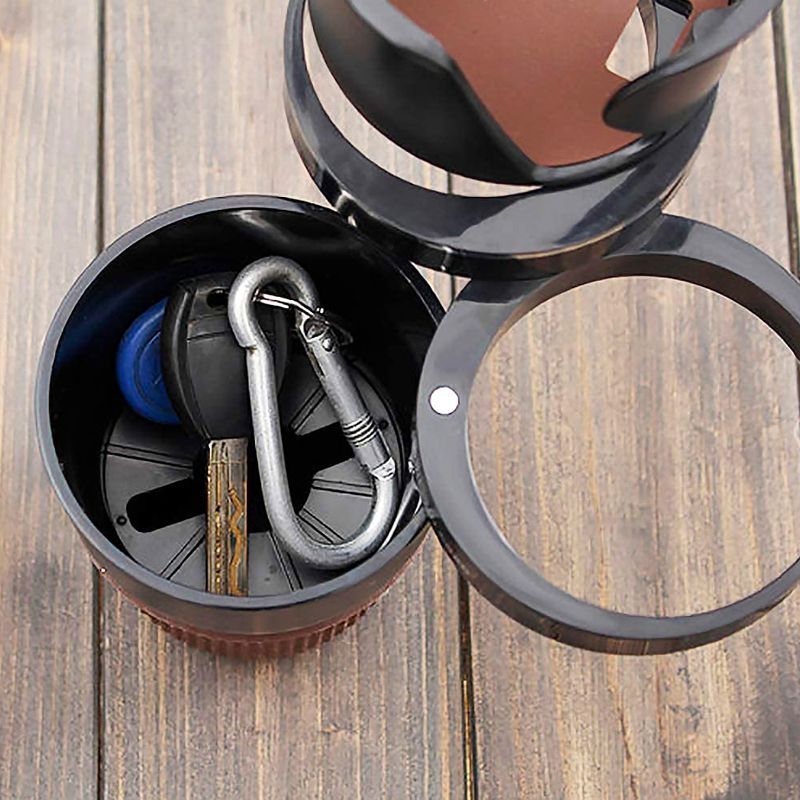 ✓ Portable & fits all cars so that you can use it in all your family cars.
✓ Perfect gift for someone who travels a lot and wants to keep the car always clean.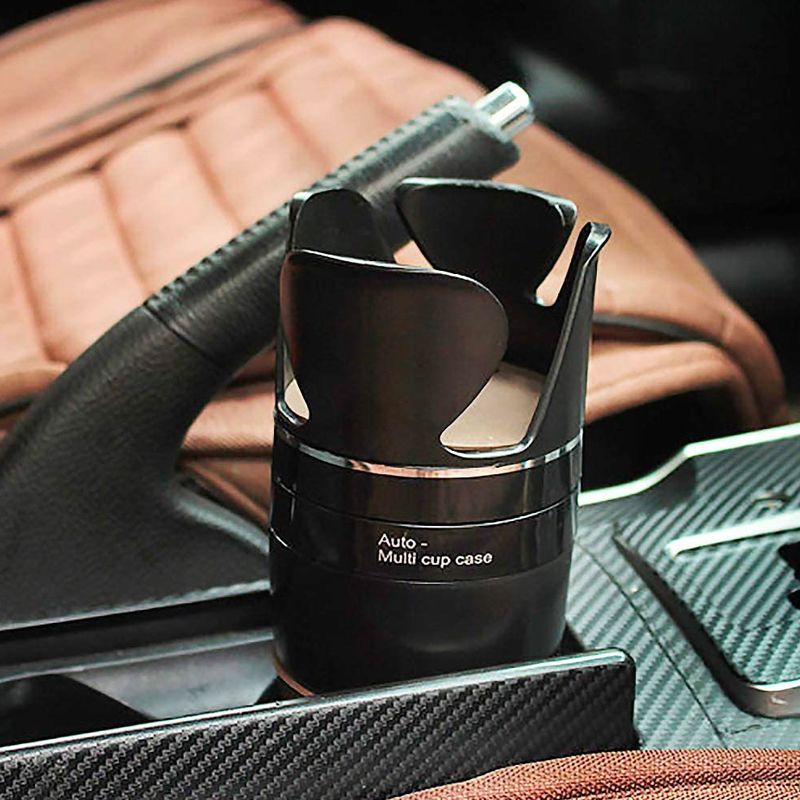 ✓ Specifications :

Material: ABS + Rubber
Whole size: 8.9*19cm/3.5*7.5″(D*H)
Bottom diameter: 6.7cm/2.6″
Weight: ~ 400g
Color: Black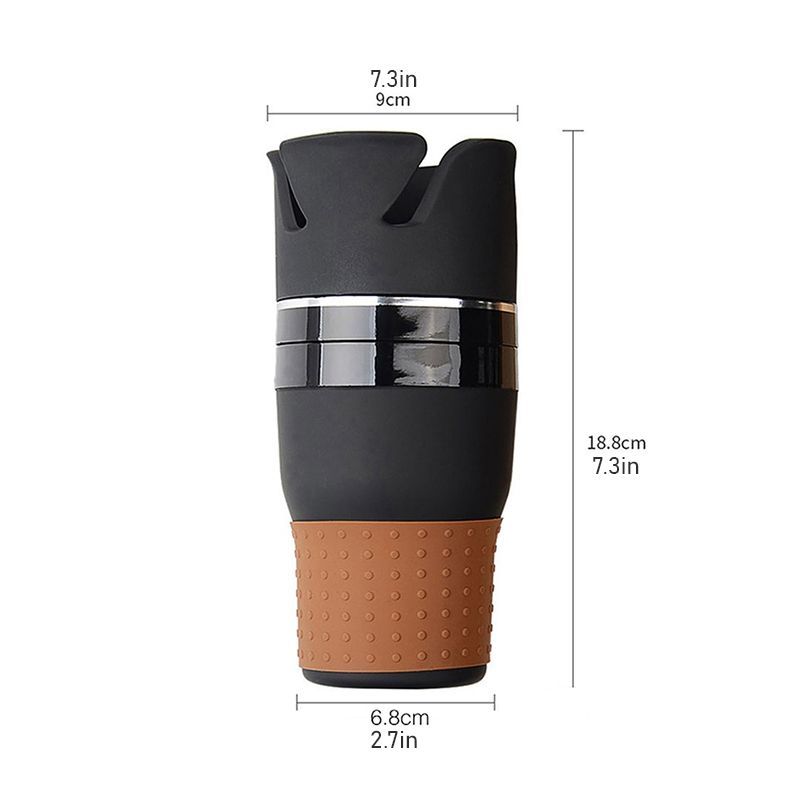 ✓ Package List :

1* Car Cup Holder