Dent Repair Kit
How many times have you dented your car and ended up hiring professionals to fix it? Why would you waste so much time and money when you can do it yourself, at home, for free!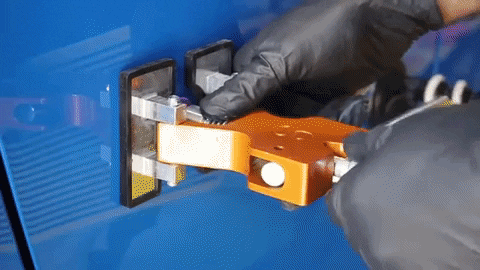 The Dent Repair Kit is perfect to remove minor and major dents without damaging the paint. In seconds, you will pop out the dents effortlessly and efficiently. The Dent Repair Kit can be used on refrigerators, washing machines, and motorcycles, too!
No one will know about your car dents anymore with this Dent Repair Kit.
✓ Efficient & instant dent repair without damaging the paint.
✓ Wide range of applications as it can repair dents on cars, fridges, washing machines, etc.
✓ Safe & easy to use to allow anyone to operate with the tools safely.
✓ Premium quality that is highly durable.
✓ Compact size to keep in your car without taking up much space.

✓ Specifications :
Item Type: Dent Removal Tool
Material: Plastics+ Stainless steel
Color: Gold
Package Weight: 320g
Package size: 18 cm * 13.5 cm/7.09 inch * 5.31 inch
✓ Package List :
1 * Dent Removal Tool
10 * Car dent repair tabs