Magnetic Windshield Cover
Is it snowy where you live? Don't let your vehicle be the victim of this icy weather. You also don't deserve to be spending every morning clearing out the snow from your windshield. Protect your car from all external elements during all seasons and save yourself some time with our Magnetic Windshield Cover!
The Magnetic Windshield Cover can be a snow shield cover in winter and a sunshade visor in summer! It's made of waterproof, snow-resistant, and UV rays-resistant materials to keep your car, SUV or minivan perfectly protected. The Windshield Cover comes with six powerful magnets to keep it attached, even if it's very windy. Just cover your windshield, and the magnets will take care of the rest! But the best part is how easy your morning will be as you remove all the snow in one move!
The Magnetic Windshield Cover is exactly what you and your car deserve! Own yours today!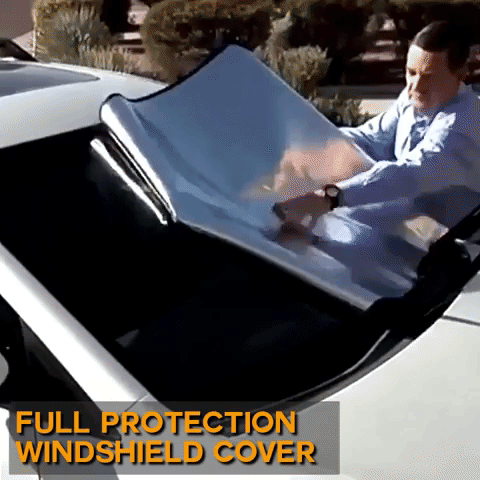 ✓  Ultimate winter protection for your vehicle that protects against snow, rain, ice, and even snowstorms.
✓  6 powerful magnets on the top side to keep the windshield cover perfectly attached, even on the windiest day.
✓  Waterproof, frost, snow, UV rays & dust-resistant to create the perfect shield in all seasons.
✓  Highly compatible with the majority of cars, SUVs, and minivans.
✓  Security flaps & ties that can be tucked into the car to protect it from getting stolen.
✓  Lightweight & foldable to install and store anywhere in its compact storage bag without taking space.
✓  Specifications :
Applicable: Universal
Size: 210cm * 125cm
Material: polyester fabric
✓  Package List :
1* windshield cover
1* storage bag