Plastic Restore Solution
Do you frequently visit the auto shops to have all your plastic items repaired, replaced, or refurnished? You can save your time, energy, and money with our Plastic Restore Solution.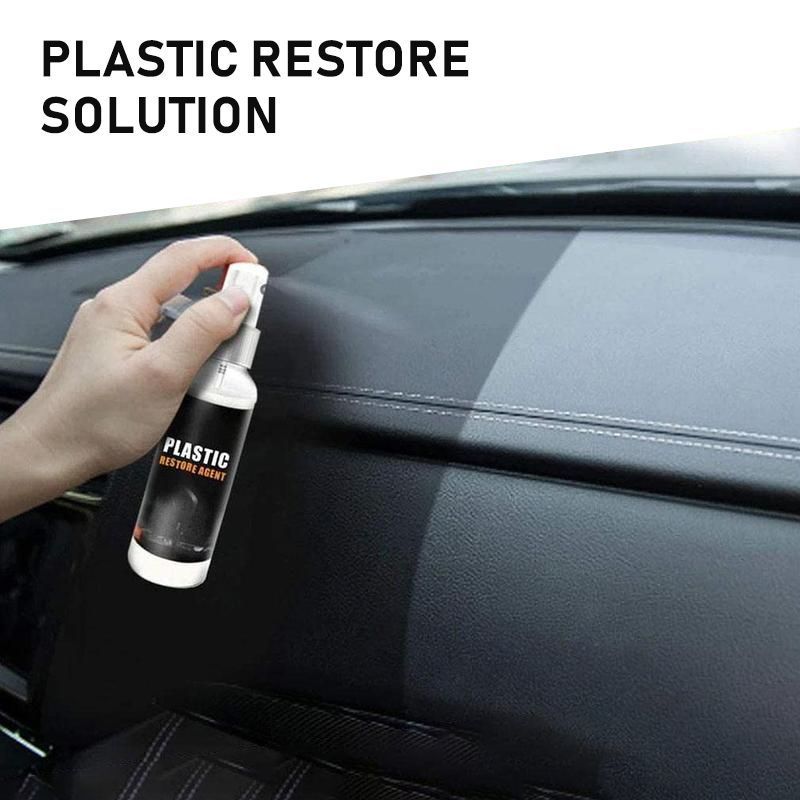 The Plastic Restore Solution works as a great sealer to give your cars a clear shield of protection while providing a gorgeous gloss, too! The coating is oil-free, dust-free, and corrosion-free that can keep your vehicle safe from dirt, rain, and more.
Give your vehicle the shine and protection it needs! Order Plastic Restore Solution Today!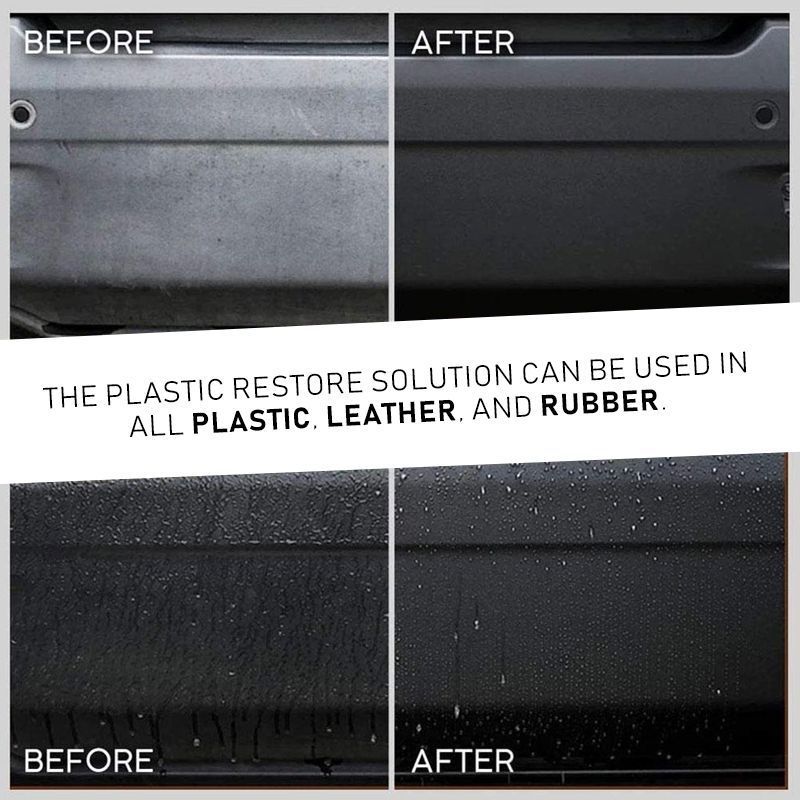 ✓ The plastic restore solution can be used in all plastic, leather, and rubber.
✓ Dust-free & corrosion-free for bright and glare-free vehicles.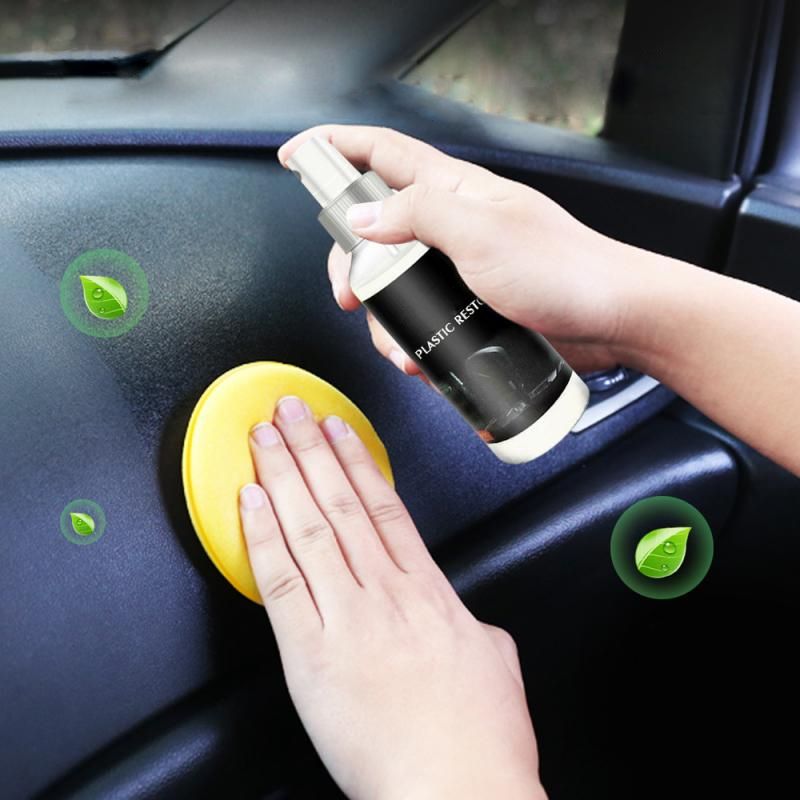 ✓ Advanced protection that can protect against rain and dirt with its protective coating.
Eco-friendly & oil-free formula that is harmless and odor-free to ensure your safety.
✓ Easy to use, just wipe it with a sponge on the desired area till you reach the desired black color.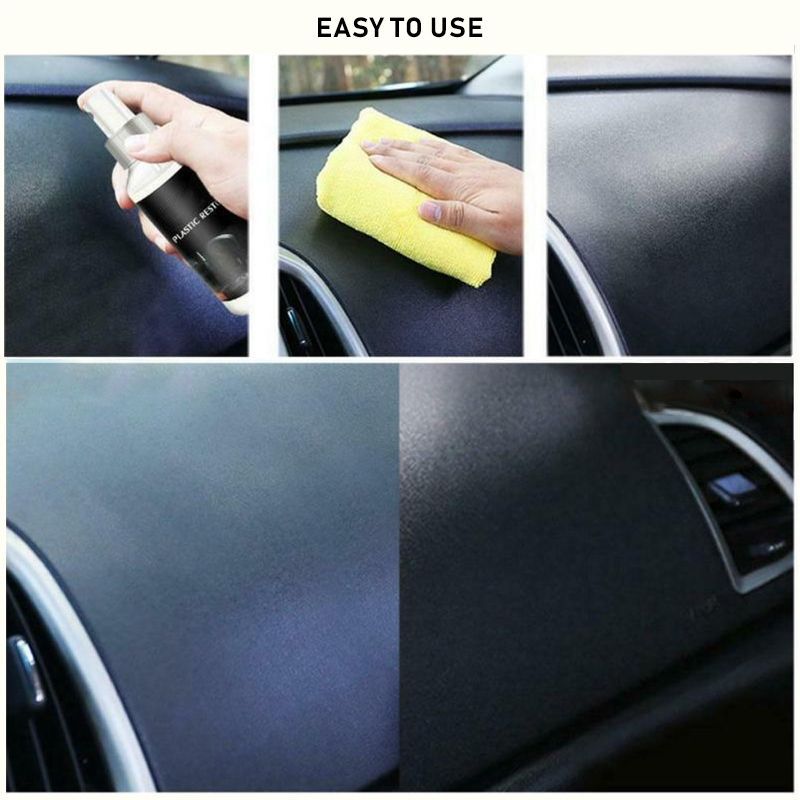 ✓ Specifications :
Amount: 30ml
Weight: 45g
Size: 11 * 3 * 3cm
Packing: opp bag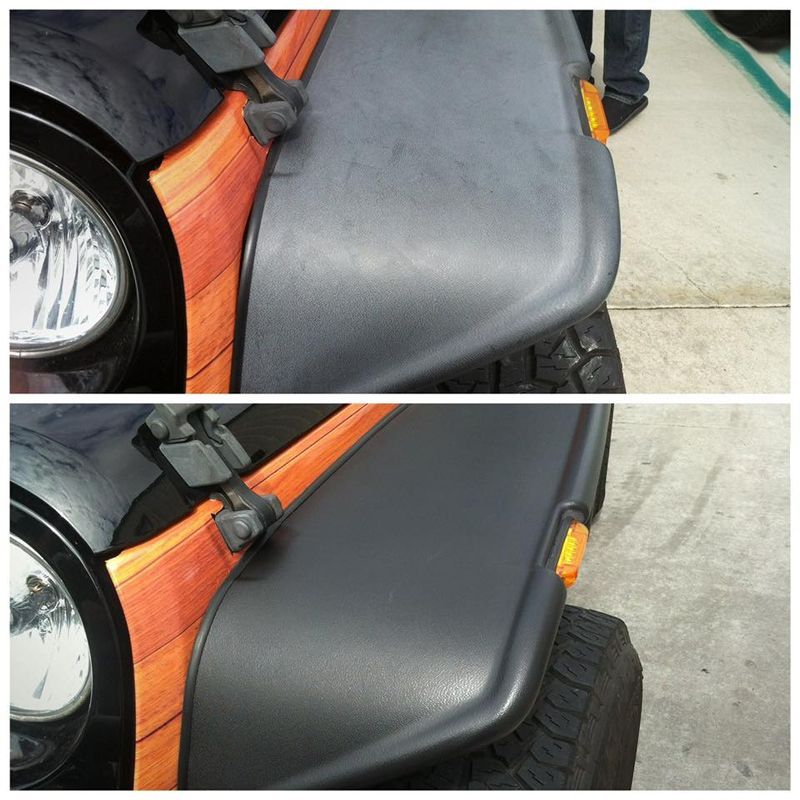 ✓ Package List :
1* Plastic restore solution